Trip Description
This is a fairly leisure route. It is not too long but it embraces beautiful Saikung scenery. We visited this route during the season of blossom. Beautiful flowers like these spread all over the hill top. Its proximity to Pak Tam Chung bus stop make it a very ideal route for a refreshing afternoon.
Location 1: Altitude 20M
The entrance is right by the road side. It is however, the entrance is not extremely obvious to an untrained eye. This pictures was taken a few minutes after we'd started.
Location 2: Altitude 155M
Going uphill to Tai Tun (太墩) which is a small mountain overseeing Saikung Sea.
Location 3: Altitude 317M
Here we reached Tai Tun top. In fine weather, it provides an ideal spot for enjoying breeze and view.
Location 4: Altitude 315M
Now we go north towards Lui Ta Shek (雷打石).
Location 5: Altitude 240M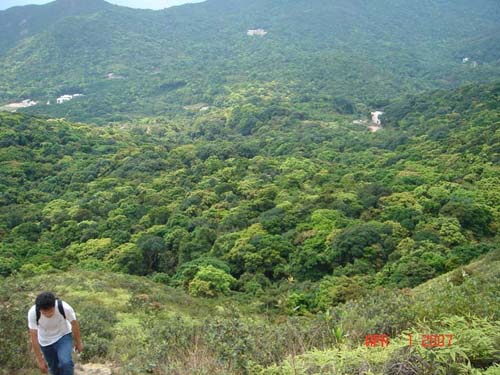 We have just passed a valley which is covered with lush vegetation.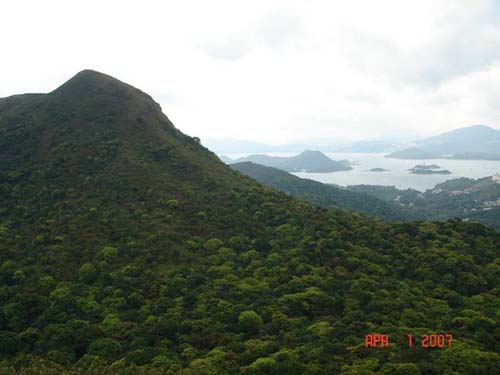 Location 6: Altitude 300M
The big "guy" here is Lui Ta Shek.
Location 7: Altitude 345M
After resting on Lui Ta Shek top for short while we descend to MacLehose Trail on sheer slope.